Need A Beautifully Designed, Professional, & User-Friendly Website for Your Business?
Small Business Owners, Tradies, Startups, Easy Websites™ have got your back. We have a team of dedicated professionals providing cutting-edge digital marketing solutions for your business.
Done-for-you website delivered to you in just 24 hours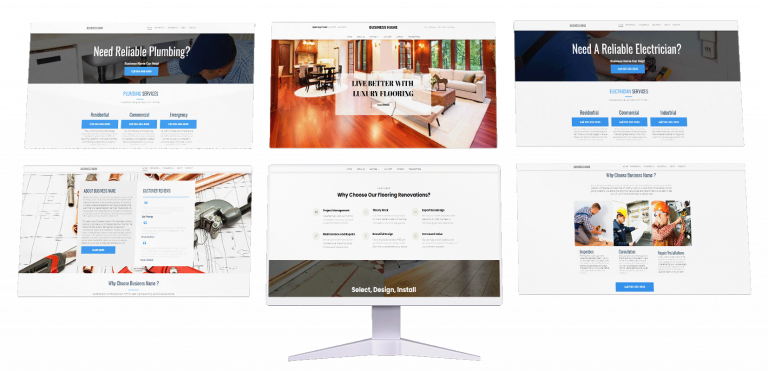 Exactly what you'll get with Easy Websites™
To sum it up, this is what you're business is getting when you get your site from us…
CASE STUDIES - BE INSPIRED BY
EXAMPLES OF SUCCESS
ITALY MASKS: 148 % increase in conversion rate, 233% increase in orders, 205% increase in revenue, and 33% increase in traffic from re-launching their website
Allan from Italy Masks was having trouble penetrating the market and gaining market share. The market was flooded with low-quality products, Italy Masks could not compete on price but they knew their product was of much higher quality.
Creating the right brand image and real point of difference was needed in order to achieve Allan's needs. They know that it's important for them to invest in relaunching their website.
After creating the right brand image and updating their website, increasing usability, and credibility, Italy Masks results jumped to a 148 % increase in conversion rate, 233% increase in orders, 205% increase in revenue, and 33% increase in traffic.
Tomuri and Co: 98% increase in conversions and flower purchase from launching their website
Tomuri and Co. were starting to become well known in the industry, but they were also looking to grow their brand awareness to reach their target market. Ratahi knew how to design beautiful floral arrangements, but struggled with how to best showcase his talents online.
After creating and launching a new website that showcases beautiful designs, draw attention away from the floral displays, layout was designed to look clean and clear, the results have been phenomenal.
198% increase in conversions, increase in flower purchases from the website makeover and increased productivity and brand-awareness.
Two Leaves and a Bud: overall revenue is up 34% from revamping their website
Two Leaves and a Bud site was mired in usability and functionality issues. Their first objective was to drive revenue usability. The second objective was to build a brand while driving sales.
The company invested in a website redesign, rebranding and revamped marketing effort, and the results are impressive.
Overall revenue is up 34%, the conversion rate increased by 63%, and returning visitor conversion rate increased 20%.
Let's get straight to the point…
You're here because
You're tired of wearing multiple hats in your business 

You know you need a strong online presence but you don't have the knowledge and experience in creating a responsive and high-converting website

You cannot afford expensive professional website services just yet
It doesn't have to be that way…
What if:
You become the top-of-mind expert no matter how new you are to business

You gain instant trust from your clients without having interactions yet because your website reflects what your business stands for

Your low investment will give you high returns in the form of more visitors and new clients 
After working with businesses for 7 years, we discovered that most small business owners, startup founders and tradies don't give much importance to their online presence. It's not because they don't want to, but because they simply don't have enough time and funds to focus on the marketing side of their business.
This is dangerous since you are losing massive opportunities in the long run if you don't act on it now.
This is why we created Easy Websites™️
We want to save you from the hassle of going through multiple processes in building your website and end up not getting any results from it in the end. Whether you're a busy entrepreneur or coach, we want you to get back more time and focus on your business while we handle all your website building needs for you.
Why should we choose you?
Done-for-you
VS
Do-it-yourself
You simply don't have the time and interest despite how low-cost and easy-to-use the website builder is.
Website templates are often very fixed in their layout. Limited options will leave you failing to stand out from your competition.
You don't have knowledge or experience in building a website which leads you to be stuck in front of your computer for hours.
There's little capability for Search Engine Optimisation. Your website will render your business virtually invisible to customers on the web.
You have non-existent customer support. You'll be spending hours trawling through online FAQ sections and tutorials
You get ready to launch a website delivered to you in just 24 hours. You don't have to invest in expensive professional website services and wait for weeks for this to be done.
Become a top-of-mind industry expert and build instant trust with your clients by having full control of your website. After it has been handed over to you, you have unlimited customisation capabilities to make it solely your own.
You don't need to have knowledge or experience because we will set all the back-end needs and design for you. You just need to give us a big thumbs up if you like what we did.
You don't just get a search engine friendly site, you also get a mobile-responsive and easy to navigate site that supercharges your capability to convert visitors to paying customers
You have access to a team of experts who will help you with technical difficulties, onboarding and set-up.
Why Easy Websites™?
Make a Better First Impression with
Personalised Web Design.
An unattractive, unresponsive website will cause visitors to immediately bounce away. Provide them with something attractive and easy-to-use to keep them clicking. However, great content is not enough. A great website requires a great layout to make it easier for search engine spiders to crawl and index. You can put your trust in accomplished web developers who know how to optimise your website with great content and an intuitive layout. When your site has great content and offers, you want to make them as as easy as possible for your customers to find. Get a new website with great design choices and seamless navigation with the help of our talented team.
Industry
Leader
Easy Websites™ consists of marketing leaders that collectively share over 35 years of experience in paid ads, social, content, and more. You can count on us to execute your personalised strategy.
Quality Guaranteed
There is no such thing as too small of a client. Our team treats every business with the same level of commitment, whether you're a brand-new startup or a large-scale enterprise. We commit to excellence, always.
Fully Responsive Website
Having a fully responsive website adds elegance to your business and creates compelling user experiences that drive traffic, generate leads and ultimately, increase sales. You won't need to worry about any complicated coding or integrations. Our team takes care of everything, so that your website is ready for primetime immediately.
Dedicated Designers
Appealing and innovative website design helps you get an edge over your competitors and connect your target audiences across the world. Our web designers keep your brand in mind to ensure that everything is catered properly! Everything will be prepared according to your specifications to give you a different online presence and contribute to your business's growth.
Years of Shared
Experience
Satisfied Industries
Worldwide
Our Client's Results Are Speaking
Vicky D
Founder at Cavalla Co
"If you're looking for a user-friendly website builder, then I highly recommend using EasyWebsites™! GREAT customer service! I don't know how to build a website, yet I was able to create a professional looking website using their simple drag-and-drop builder. I selected my industry from the list and then they have ready to go websites to pick from. It was prefect for me. Straight away I was pretty much ready to go and only had to make a few tweaks to my site then I published it myself. Very affordable plus a great result! I'm really happy"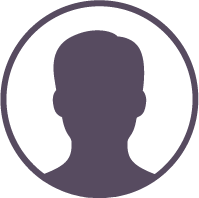 Nathan Sims,
FOUNDER AT Mr Dimples
"I cannot express how happy I am with the work Easy Websites™ have done for me and my business. I worked with the professional team on redeveloping and relaunching my website. Before this, my site looked like a 12 year old made it. Now it is a sleek and professional site, which I am proud to show off! Could not wipe the smile off my face when I saw the finished product. Highly recommend Easy Websites™ for any job!!"
Kelly Williams,
Family Services Practitioner. Counsellor. Dementia Specialist. Life Coach
"Working with Dav proved to be just what I was looking for – a professional graphic designer that was creative and innovative and able to understand my concept and ideas and bring them to life in the design and content. I would absolutely recommend Dav to anyone who is looking for some cutting edge design!"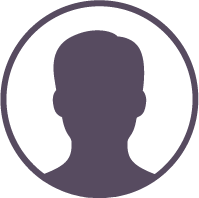 "I trusted Dav from Easy Websites™ with the branding and business development for my small business. He walked me through the whole process and was very thorough. I was really happy with the work and Dav delivered exactly as promised. It was also a relief that we were able to do the whole process remotely, and communication was very easy. I would do it again, and would highly recommend Easy Websites™ to anyone."
Tina Hale,
Business Owner
"Easy Websites™ take the time to listen to your requirements and find a strategy that is right for you and your target audience. Personal and professional rolled into one."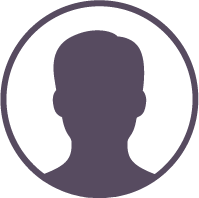 "Incredible service all around. By the end of the first month, we were dealing with more new leads than we knew what to do with. I can't recommend the team at Easy Websites enough."
Rina Brick
Business Owner
"I'm truly impressed at how well they've done at actually lowering my ad expenses every month. I was counting on new leads to come in, but I didn't expect to keep up this pace. The team here knows how to do the job correctly."
Dana Rosen
Business Owner
"I've been using Facebook ads with their help for over a year now. I consistently get new leads with each offer, and the costs per month are extremely reasonable."
"Quality ad creatives and high-performing campaigns every time. I can't recommend them enough."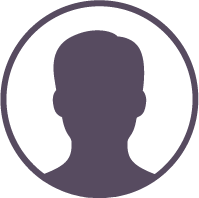 Charlie B.
Business Owner
"The Google Ads team is made up of some truly talented people."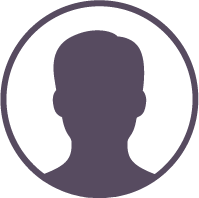 "Incredible, hands-on service. We had more new leads in the first month than we knew what to do with."
You can cancel at anytime. 100% SSL Secure. Powered by Stripe and PayPal.
Do you have any questions? Contact us so we can help you with your enquiry.
---
Easy Websites™ offers a complete platform of digital marketing services. Instead of searching for multiple companies to deliver high-quality projects, learn how our unified team of experts delivers comprehensive marketing services that synergise and deliver unparalleled results for your business.
Achieve Success with Search and Social Today